The Solve IT Solutions team looks forward to working with
you and your company as your trusted IT partner.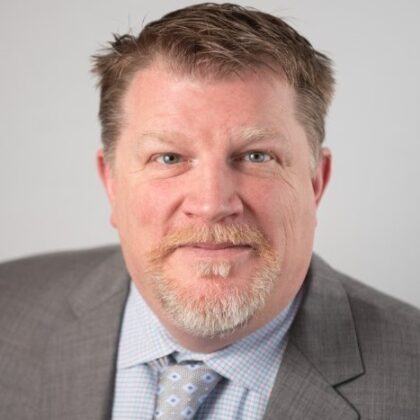 Founder / President / CEO
He's the head honcho. Ask Troy M. Kantner, founder, president and CEO of Solve IT Solutions, how it all came about and he'll tell you, "I didn't choose Solve IT Solutions, Solve IT Solutions chose me."
Kantner, a former US Navy Aviation Electricians Mate 2nd Class who worked on F-14 Fighter jets, loves working with and meeting new people. Though he'd tell you his typical day at work is hectic, he wouldn't have it any other way. He's proud of the fact that he founded the business and that it's been a success because of all of the hard work in making it so.
Outside of his workday, the Reading resident's other labor of love is being a husband to his wife, Barbi, and a father to his two daughters: Kaia, 17 and Chloe, 14. The Muhlenberg High School, Berks Technical Institute and Albright College grad has also been involved with the Fairview Counseling & Play Therapy Center for six years strong.
In his free time, if it's Flyers season, you'll probably find Kantner cheering them on. When hockey isn't an option, he may be enjoying an episode of The Goldbergs, Seinfeld or How I Met Your Mother – that or one of his all-time favorite movies: Indiana Jones, Braveheart and Star Wars. After all, his favorite quote was coined by the wise Yoda, asserting, "Do or do not, there is no try." Yoda, circa 1980.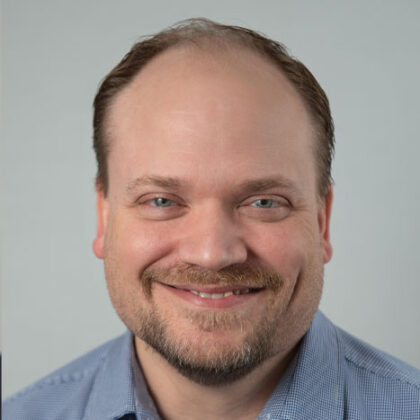 Director of Operations
Brian P. Jacobs, born and raised right here in Reading, PA, rejoined Solve IT Solutions in 2018 as a Service Manager and is now acting as Director of Client Services. What does that mean for clients? A Philadelphia Phillies fan, Brian works with Solve IT Solutions Team Leads to ensure client support is firing at optimal levels and handles daily operations for the service team. Brian also coordinates client projects with both the service and sales teams, joins the president and sales team on client meetings and much more. He loves that he gets to work with every employee each day and that he has a hand in helping to make business decisions that impact Solve IT Solutions' employees and clients. In his free time, the Berks Technical Institute grad enjoys spending time with his wife, Danielle, son Sean, 13, and daughter Aubrey, 10. The crew is big on traveling to Walt Disney World as it has something fun for everyone to enjoy. In fact, Brian lives by one of Walt's mottos, "Whatever you do, do it well."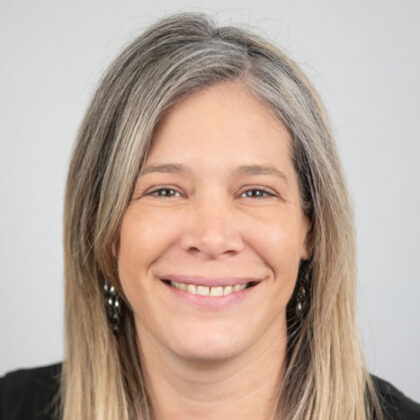 CFO
Joining Solve IT Solutions in 2022, Emily Unruh, CFO, brings a wealth of excitement to the position. Says Emily of joining the team, "I was excited to hear about the potential for growth in the company itself and the value creation is tremendous."
Emily, born and raised in Biglerville, PA, was formerly CFO for The Performance Group, a staffing agency headquartered in Ephrata, PA. She holds a bachelor of science degree in accounting from Elizabethtown College and an MBA in business administration with a concentration in accounting from the University of Phoenix. At Solve IT Solutions, she handles all accounting and finance matters and assists with making decisions regarding the direction in which the company is headed. Says Emily, "I enjoy digging into numbers and finding ways to make things more efficient."
Outside of the workplace, Emily asserts that her greatest achievement to date is being a mother to her four children that she shares with her husband, Ross: 17-year-old son Cooper, 12-year-old son Parker, 8-year-old daughter Madelyn, and 5-year-old son, Fletcher. Their dog Rusty rounds out the crew. Her fall season starts with cheering on her team the Philadelphia Eagles and hearing the joyous sounds of the Eagles Fight song. But being that Christmas is her favorite holiday, she admittedly will change her listening habits promptly on November 1 and start playing holiday music.
Client Services Coordinator
Solve IT Solutions Client Services Coordinator Barbara R. McNeill joined the business about a year ago and she's excited to see how the business evolves over time. In her position, the Reading native stays busy handling client contracts, supplying licenses for the Help Desk team, purchasing products, software and licenses for clients, creating quotes for the Sales team to send to clients, running invoicing, keeping track of inventory, and more. More than anything, she loves that there's a new challenge daily that sparks excitement, and she gets to work with the best co-workers.
Prior to joining Solve IT, Barb, who holds a Bachelor of Science degree in telecommunications and a Master of Business Administration degree, both from Kutztown University, worked for her alma mater for eight years in both the procurement and information technology departments.
In her free time, Barb enjoys spending time with her husband, Chris, and her "bonus son" Jeffrey and "bonus daughter" Courtney, who has blessed them with two granddaughters. She and Chris have recently adopted Natasha, a Plott Hound/Catahoula Leopard Hound mix puppy rescued from the streets in Memphis, TN.
Barb bleeds orange and black as a huge Philadelphia Flyers fan. She is also a self-proclaimed Keanu Reeves junkie, citing all The Matrix and Bill & Ted films as favorites.
Quotes that strike home with her were penned by Emily Dickinson and include "I dwell in possibility…" and "Forever is composed of nows."  One day, she'd love to complete the number one item on her bucket list, to spend two weeks or longer traveling in Scotland and Ireland soaking in her ancestry.
STAY UP-TO-DATE
Do you want to keep up with the ever-changing landscape of Cyber Security and
digital technology as it happens? Sign up for our emails today!