At Solve IT Solutions, we don't serve technology, we serve the people who rely on it. We want to understand your business strategies, goal, and plans. Your priorities become our priorities.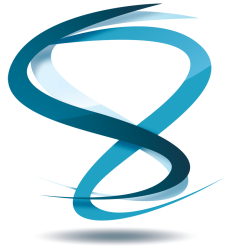 WE OFFER
IT infrastructure solutions and support to maximize your business investments and accommodate your requirements.
WE HAVE CONSTANTLY STRIVED FOR PERFECTION.
Our communication process includes sending monthly customer reports, surveys, and statistics on completed tickets which helps us improve our internal processes. We are a Microsoft Solutions Partner for Modern Work member and a Datto Blue Diamond Global Partner Program member.
Your Total
Care Provider
Solve IT is not just another pretty face. We can keep your business on the cutting edge of technology by helping you choose the right equipment that fits your individual needs.
Dedicated Support Team
We understand that when your technology isn't running your company isn't running. If your company isn't running you're losing money. Our customers are our number one focus.
One Stop Email & Web Solutions
We offer some of the highest quality levels of website creation, development and email protection services.

Convenient Remote Services
We can have a highly trained technical support agent connect with you on demand to your computer and/or network without ever leaving our office.
I have been doing business with Solve IT for over ten years, with two  different businesses. From the beginning, every interaction has always left me feeling like I am their #1 priority.  The services they provide are top notch, fair priced and even more important, reliable.

As a medical practice, we require prompt IT availability. Solve IT has a responsive and professional staff. We transitioned to their services this past year and have no regrets. I needed a company like ours, privately owned, attentive and detail oriented; we found it with SolveIT. I would highly recommend, without reservation, using SolveIT for your business. Genuinely nice people to work with.

I have been a customer of Solve IT in excess of seven years. I have had nothing but good experiences with everyone I have worked with.  Whenever we have issues, we contact them and they get right on correcting the issues and work efficiently to correct them.

Working with the Solve IT Solutions team was an OUTSTANDING experience. The team went above and beyond to deliver as promised and more! We are very glad to have worked with Troy and his team and look forward to managing our technology needs with them going forward.

Solve-IT has been a reliable business partner for many years. They have a dedicated staff committed to providing strong technical support and systems planning.

Solve-IT has completely restored my faith in IT companies. I have had terrible experiences in the past with other companies. They are easy to work with. They talked to us and figured out just what we needed. Everyone in the company goes above and beyond. I would recommend them to everyone.

Solve IT has been providing IT services to John Paul II Center for Special Learning for almost 20 years. Their customer service is second to none. We all know how important service is when it comes to technology and support. Their turn around time for support and resolving issues is unmatched. I have the utmost confidence in Troy and his team to take care of all our technology needs. We couldn't be more satisfied with the company.

Our Solve IT Team is simply amazing! They are hands own the BEST IT company I have ever used in a school setting. Their customer service is wonderful - fast, knowledgeable and attention to detail. When I work with them, I always feel like I am their most important customer that they have. They know their stuff. Every associate I have worked with is incredibly knowledgeable about their area of expertise.

Mail Shark has been working with Solve IT for a couple of years now. They came in and took a look at our needs, and were extremely helpful, consultative, and practical in streamlining our IT infrastructure. Pricing was very fair, and the efficiencies gained from their suggestions has definitely saved us money! They have great technical expertise on data storage, PC support, networking, privacy protection, operational software, and overall IT systems. This is great, but what's even better is the ongoing support, and knowing I can always count on them to keep our business up and running at all times! I highly recommend them to companies of any size looking for peace of mind on all your IT needs. Great team, great people!

We have used Solve IT for many years and must say their service is unparalleled in the industry. From major server migrations with no downtime, to daily assistance requests from a 100 + employee company, they rarely skip a beat. Owner involvement is a huge plus for this organization and you never feel like your needs are on the back burner. Highly recommend them if you are searching for an outsourced IT provider.

Our SOLVE team has been a serious breath of fresh air since onboarding. Our needs and concerns are met and handled right away. We are talked to prior and get detailed explanations of issues, plus no hidden costs. The owner is very hands-on and we enjoy working with SOLVE.
STAY UP-TO-DATE
Do you want to keep up with the ever-changing landscape of Cyber Security and
digital technology as it happens? Sign up for our emails today!